Every business has to get rid of hard (bulky) waste, some more regularly than others.
Up until now, you may have been using your staff to manage the junk, but this may not be the best outcome for your company when you consider that those staff could be doing more value-adding work.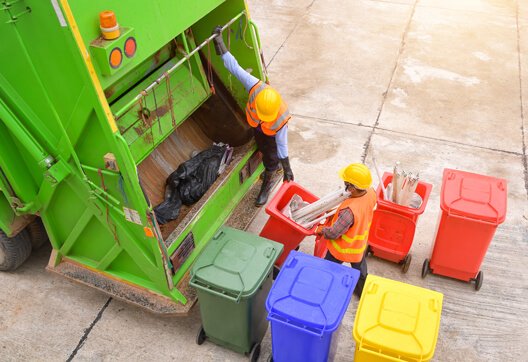 Have you reached a point where you have lots of unwanted items and junk piling up behind your commercial building?
Are you fed up with removing the regular build-ups yourself?
If your answer is "yes" to these questions, give us a call and let us discuss how we can sort it out for you – be it a bin load or a truckload. We will remove and dispose of most items in a responsible way and help you free up and tidy up more space.
White goods (e.g. fridges and dishwashers)
e-Waste (e.g. televisions, computers and printers)
We Take Care of Your Hard Waste
Why break your back? Allow us to bear the brunt for you. It will be our pleasure to help you take care of your commercial property.
The list of waste items given above is not exhaustive; contact us to discuss your specific needs.